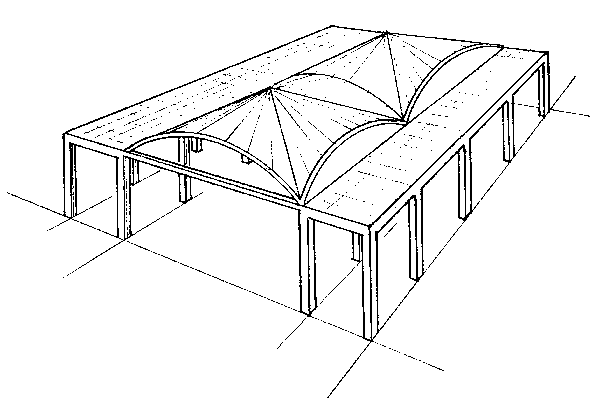 SPACE ACTION OF ARCHES AND VAULTS
This structure consists of two intersection shell domes made from parts of cones. The edges of the domes are supported by ribs acting as arches. The thrusts from these arches are transferred to horizontal girders which, in turn, carry the load to horizontal ties at each end of the building. The horizontal girders also serve as slabs over the side aisles. Two rows of columns are required to support each of these slabs.

This type of space structure is very useful for church buildings because the arches can spring from a higher level and cross ties are not needed except at the ends of the building.